This topic contains 4 replies, has 5 voices, and was last updated by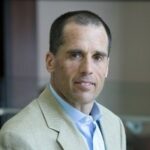 Rich Cerruto 1 year, 6 months ago.
Author

Posts

May 16, 2019 at 5:34 pm

#2620

Rich Cerruto

Moderator

Dear NWA Member,

In building this new web site for NWA I added a forum for active members. For those who may be new to a forum, it is essentially a bulletin board where you can post questions, information, advice, etc. to the members. The members in turn can respond. My hope is the forum will strengthen the Association, bring us closer, and increase membership.

All active members have an account set up. You merely need to activate it. To do so go to the upper right menu and select Forum–>Lost Password. Enter your email address (the one to which NWA emails are sent) and click "Reset my Password". Check your email (including spam folder) for an email from WordPress (wordpress@woodworker.org). It will take up to 60 minutes to arrive. Click on the link and you will be prompted to create a password. A complex password will be suggested to you. You need not use the suggested password. You may overwrite it with one of your own. If you ever forget it, simply repeat this procedure.

Once you log in, click on the icon on the upper right corner of the screen and elect "Edit My Profile". There you can enter your display name, upload a photo, etc. Your user however name has already been set up and cannot be changed. In most cases it is your last name. In cases where members share the same last name, they are differentiated in the form of Smith1, Smith2, Smith3, etc.

Initially all posts will need to be approved by a Moderator before they become visible. We aim to remove that restriction as soon as practical. While the general public will be abe to view the Forum, only active members may create posts.
If you wish to be notified each time a posting is made, click "Subscribe" next to General Forum at the top of the Forum page. You can reverse this by clicking "Unsubscribe". If you wish to be notified each time a posting is made on a particular topic simply click on the topic link then click "Subscribe".

I encourage all members to activate your account and begin using the Forum. The more people use it the more useful it becomes.

Regards,
Rich Cerruto
President

August 19, 2019 at 8:33 am

#2715

Kratky

Participant

Thank you Rich for setting up the NWA forum up, communication is the backbone of any successful organization especially for those of us who live 3 counties away.

Kind regards,
Mike Kratky

August 19, 2019 at 9:37 am

#2717

Weir

Participant

Thank you for the set up and expecting good things new member Tom Weir

August 19, 2019 at 4:34 pm

#2725

Fitzgerald

Participant

Great work, Rich. Will be a useful resource. Dennis Fitzgerald

August 29, 2019 at 5:56 pm

#2736

Martin1

Participant

Just joined the forum. Looking forward to see what topics and questions are posted. Thanks Rich

Greg Martin

Author

Posts
You must be logged in to reply to this topic.