Build a Kumiko Panel with Matt Kenney
Instructor:   Matt Kenney
Friday November 22, 9:00 AM – 5:00 PM
Experience Level for this Class:
    Basic woodworking skills helpful but not required
Kumiko course description:  
In Japan, doors,windows and room screens are often decorated with a delicate wooden framework called kumiko. The beauty of these frames is enhanced by using small piece of wood to create geometric or floral patterns in the framework. This same technique can be used in furniture making to add a beautiful detail to a door panel, table top, or cabinet base. Kumiko panels also make eye-catching wall art.
At first glance, kumiko panels certainly give the impression that they'd be extremely difficult to make. However, they aren't. In this class,you'll learn how to make a square framework, and the classic asa-no-ha infill pattern. I explain how to make the joinery for the framework, and then we'll assemble a frame. After that, you'll create the small pieces used to make the infill pattern, and then get to work making them for your panel. At the end of the day, you'll have a beautiful panel.   
Kumiko Course Outline:
1. Slideshow that explains how I make the frame parts
2.Show students how to assemble and glue up the frames
3. Students assemble frames
4.Demonstrate how to make each of the infill pieces (I do this one piece at a time with the students making their pieces before I demonstrate the next piece.)   
5.Sanding the completed pannel
Kumiko class tool list:
3/4 or 1 in. wide chisel. Please be sharp
Douki saw
THIS CLASS QUALIFIES FOR A FISKE FUND GRANT of up to 50% reimbursement. 
Class Dates:  
Location:
    Herman Finkbeiner Educational Center
97 Railroad Ave, Albany, NY 12205
off Fuller Road.   
Cost of Course:
  $150.00 NWA Member
$210,00 Nonmember
Tuition – Paid to NWA
Materials included: A set of guide blocks will be provided for the class. They may be purchased for $55.00 for the pair, after class.
Registration:
There are only 12 seats available in this course.
Interested students must register with
nwaeducation@gmail.com
You will receive an email confirming your enrollment, and payment instructions. 
Please do not send any payments until you receive confirmation and instructions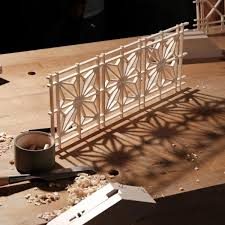 Make Your Own Japanese Style Pencil Marking Gauge
Juliana Shei – Instructor
Marking gauges with sharp edges or points leave undesirable scribe marks on the wood surface.  It's also difficult to see a scribed line on hard wood.  Make your own Japanese style marking gauge, use pencil and eliminate scribe mark on your wood or use light colored pencil to mark dark wood.  
Day 1: Cut materials to size and glue up headstock.
Day 2: Shape and sand headstock, chisel out beam hole on headstock, drill a hole to fit a pencil. 
Tools Needed: 6 small clamps, small square, and 1/4″ & 1/2″ chisels, 
All materials, including pencils, are provided
There are openings for 12 students and the cost will be $30 each
Thursday, May 23rd, 6:00 – 9:00pm
AND
Saturday, May 25th, 12:00 – 4:00pm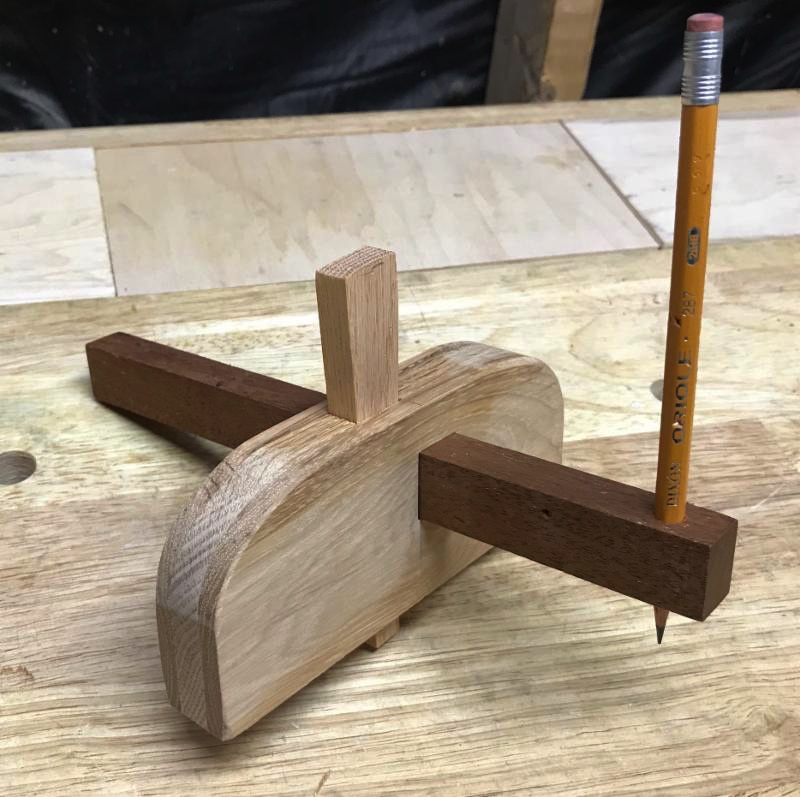 Oval Shaker Boxes
Bill Sterling – instructor
Sunday, April 28, 10:00am – 4:00pm
AND
Sunday, May 5, 10:00am – 4:00pm
This class will allow participants to make four (4) oval Shaker boxes of different sizes and of different woods. All materials are provided by the instructor, as well as all tools needed to form, shape and build the boxes.  Cost is $150 including materials.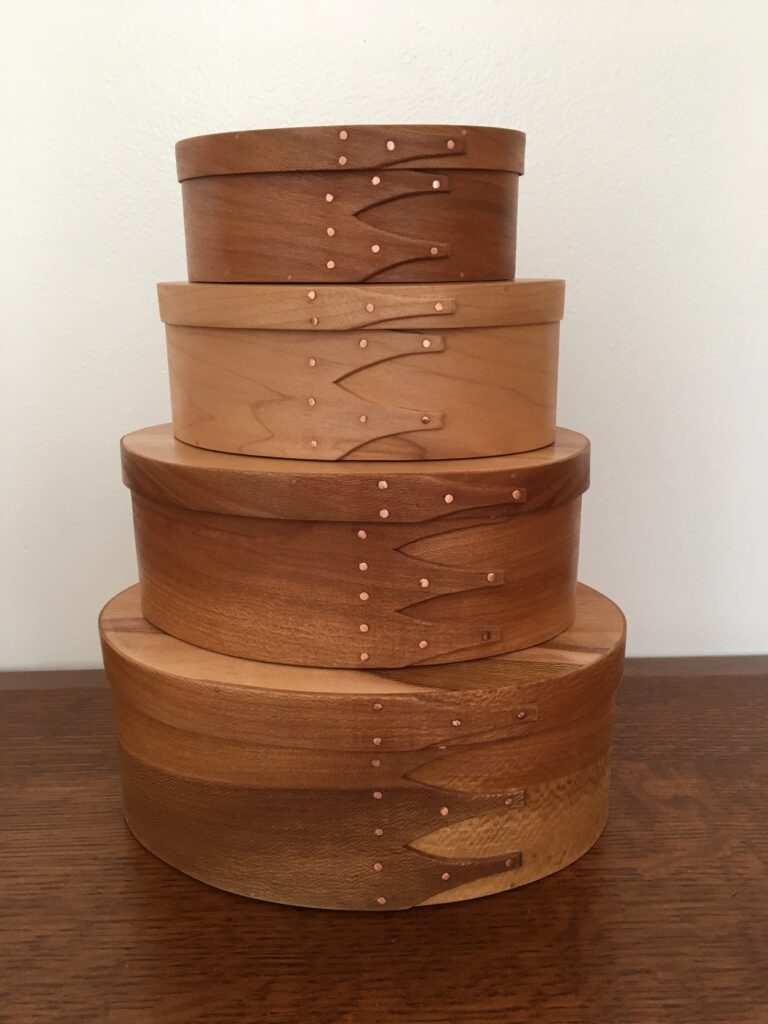 Bob Van Dyke
of the Connecticut Valley School of Woodworking presents…
Demonstrations & Classes as follows:
Saturday, February 9, 1pm – 4:30pm
No- Your Tablesaw is NOT trying to kill you! 
Getting More from your Tablesaw Than you ever Thought was Possible
Sunday, February 10, 9:00am – 12:00pm:
The Basics-and The Not So Basics- of Using Handplanes 
Sunday, February 10, 1:00pm – 4:30pm:
No- Your Tablesaw is NOT trying to kill you! 
Getting More from your Tablesaw Than you ever Thought was Possible