This topic contains 3 replies, has 3 voices, and was last updated by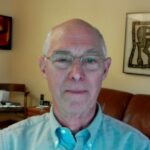 Horn 5 months, 1 week ago.
Author

Posts

May 5, 2020 at 4:52 pm

#3395

Horn

Participant

I broke the outfeed roller shaft and cracked the frame of my 1983 Makita 2040 15″ planer and am looking for an old one that has an unbroken frame. Any one have an idea where I might find one?

May 5, 2020 at 6:36 pm

#3396

Jaskula

Participant

I don't know where you can get the parts you need, but the breaking sure sounds like a story I'd like to hear.

May 5, 2020 at 6:59 pm

#3397

Rich Cerruto

Moderator

You could try Craig's List: https://craigslist.org, enter your region then, click "tools" and search for Makita.

June 17, 2020 at 10:54 am

#3445

Horn

Participant

Sorry to take so long to respond. Thanks for the responses. I gave up on parts and invested in a new Jet 15″ planer with helical carbide cutter chips. I am very happy with it so far. Now I have a broken planer to dispose of – down to the port unless someone wants parts.

The "story" behind the mishap is a lesson in paying attention to our machines. I had been having trouble feeding lumber into the planer. It often required a fair amount of pressure or wiggling to get the board started. Rather than stopping to diagnose the problem, I kept going in order to get the project completed. The last time I pushed and heard an ominous clunck.

On taking the machine apart, I realized that the infeed roller adjustment had allowed the roller to sink unevenly and on the last push, I was able to essentially stop the infeed roller. The chain drive continued to pull on the outfeed roller against the weakest part of the frame casting, cracking it. The excessive twisting torque on the outfeed roller snapped the roller shaft and the chain snapped as it twisted up.

A lesson for all – pay attention to equipment that isn't behaving normally and diagnose the problem before something more serious happens. Luckly for me, the planer parts that broke were housed behind a heavy steel cover and nothing went flying uncontrollably.

Author

Posts
You must be logged in to reply to this topic.