Totally Turning Information & Registration
Overview
The Totally Turning Symposium will be held on Saturday and Sunday, March 23 & 24, 2024. It will be held concurrently with the NWA's Annual Woodworkers Showcase in Saratoga Springs NY. The event site will be the Saratoga Springs City Center which is part of the Saratoga Hilton. As in past years, there will be plenty of great demonstrations, an instant gallery, a trade show, and more.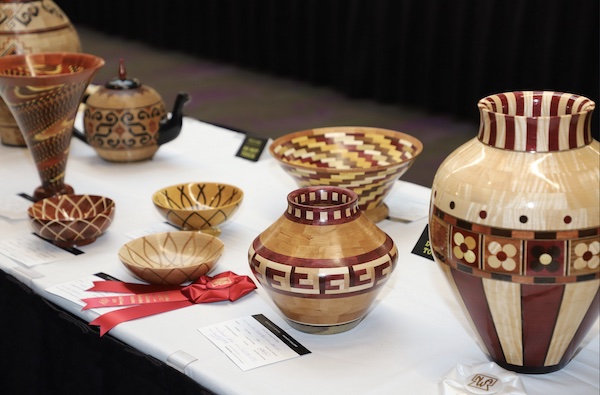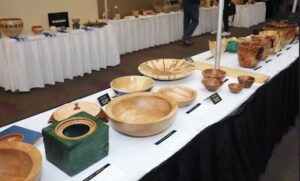 Symposium Registration
To register in advance go to to our Symposium Registration page
On-site registration and check-in will open upon the completion of setup around 4 PM Friday. On Saturday and Sunday it will open at 7 AM.
---
Instant Gallery
To display your turnings go to our Instant Gallery page for information, guidelines and entry forms.
Symposium location
The Totally Turning Symposium will be held at the Saratoga Hilton. This is a top shelf event center with great facilities and staff. The host hotel, the Saratoga Hilton, makes everything convenient. Totally Turning guests can book a room for two at a special Totally Turning rate. See below. For those with you who won't be attending the Symposium, visit the Saratoga Convention and Tourism Bureau to see the other things to do in the area.
Meals
The City Center is surround by restaurants, diners, and fast food places that are all within walking distance. The hotel also has a restaurant and on occasion other eating arrangements. The attendees are on their own with respect to their meals. The schedule has been arranged with ample time for symposium attendees to frequent one of the local food establishments. Food will be available from the host hotel for breakfast and lunch, however the cost is not included in the Totally Turning registration fee.
Lodging
There are a host of fine facilities in and around Saratoga Springs for your stay while attending the event. The Saratoga Hilton has special rates for our event. Use the following link to make your reservations to get the special NWA Showcase & Totally Turning pricing: Reserve a Room at the Saratoga Hilton (TBA)