Totally Turning 2020 was cancelled due to the Covid-19 pandemic. Here are the presenters that were to participate in 2020:
Rick Angus | Michael Blankenship | Louis Boucher
Brad Dinwiddle | Kurt Hertzog | Art Liestman
Rudolph Lopez | Paul Petrie | Derek Weidman
Hans Weissflog
 

Rick Angus

Rick Angus enjoys turning wood and understanding the details of efficient tool handling. (A sharp tool can be a wonderful dance partner if properly led.) He has been working wood since high school, turning seriously for the last 20 years. He enjoys the Zen-like motions of the turning process and works with many styles of turning. In his work is a recurring theme: a passion for highly refined form. It is a quest for perfection that is bound to last a lifetime.

Rick spent much of the formative turning years learning the techniques of the masters and has assembled a toolbox of techniques (and a box of tools as well) that work well together. His creative process became easier, faster and much more fun after gaining good tool control. As much as he loves the process of woodturning, he enjoys sharing what he has learned with other woodturners and never fails to pick-up a tip or two at every demonstration or symposium he attends.

Formally trained as an organic chemist, Rick uses his scientific curiosity to investigate the art of woodturning in the analytical way of a scientist. The result is an analysis of how tools work and the ability to put them to work in the proper manner. In addition, he studied design and visualization techniques of the art community.

To create the perfect bowl, work starts with green log segments usually of native hardwoods. By selecting the logs for their quality, having control over each cut—from chainsaw to chisel—allows him to control the placement in the bowl of grain lines and other natural features such as crotch figure and the curly character found at the intersection of trunk and root.

Most recent work has focused on spindle turning with finely sharpened tools. Smooth graceful shapes with sharp detail are his hallmark.

Demonstrations

The Twice-Turned Bowl

My process for turning a bowl is comprised of three steps: shaping most of the outside of the bowl, reversing the blank and hollowing the inside of the bowl followed by gripping the rim and completing the foot. The twice-turned bowl uses the same process—twice. Firstly, by using a wet wood blank to make a bowl with oversized wall thickness and allowing it to dry then secondly, remounting the dried blank in nearly the same position as it was originally, the bowl is completed.

In the second turning (of the dried, rough bowl) the blank has distorted during drying to an approximately oval, especially noticeable on the rim, the spigot has distorted as well. To return the rim and outside to round it is cut again, between centers. We use a jam chuck inside the bowl and tailstock to provide support. During this stage, the spigot is returned to a cylinder as well. This re-turned spigot is gripped in the chuck spinning the bowl on the same axis. With this grip, we shape the inside of the bowl and establish desired wall thickness. Lastly, the bowl will be gripped by the rim by one of a variety of techniques such as jam chuck (highly accurate), Longworth chuck (easily made) and Cole jaws (simplest) and the spigot will be converted into the foot.

We will discuss mounting techniques including faceplate, wormwood screw and between centers. Usually, I will demonstrate the between centers technique and show how to align the grain in the log for desired effect. In each step, the surface will be scraped and sanded; in the last step, slight blending of the two surface finishes the bowl.

My approach relies on using sharp bowl gouges and scrapers. I use three gouges, each with a different knife angle. The most common is the swept back grind pioneered by David Ellsworth and contemporaries a few decades ago. In addition, I will show how a gouge with a steeper angle is very useful for the bottoms of the bowl and how one with a very shallow angle is convenient for platters and vases. We will compare conventional scrapers, negative rake scrapers and a scraper sharpened with a burr much like a card scraper.


Spindle Turning Practice for Everyone

In this demonstration, all the spindle cuts will be demonstrated with the focus on repetition of the cut to build muscle memory. Practice can include laying-out multiple features (beads and coves) and making several identical features side-by-side; this is a challenge to the unpracticed woodturner. One can produce such "totems" and compare earlier work with later work to see improvement. Alternatively, one can cut a cove and then repeat the final cut many times, destroying the cove appearance but allowing rapid repeat practice of the final cut.

Lastly, I stress the benefits to learning to be ambidextrous when turning; leave your "handedness" at the shop door when you turn. You may make the right side of a bead with the tool handle in your right hand and swing the handle (simultaneous lift, swing & twist) away from your torso. Your body can best be used to make the left side of the bead by using the complimentary muscles in your body. This means holding the tool handle in your left hand and making a cut that is the mirror image of the right-side cut.

Not all woodturners utilize this as we often bring our "handedness" to the lathe. This "handedness" requires learning two methods of cutting beads and cove rather than one. If you use your complimentary muscle sets to turn the right and left (complimentary) sides of features, your brain associates the cuts with the required muscle motions and then simply remembers to cut a bead; the left side is doing exactly as was the right side—just the mirror image of the motions.

The rapid bead and cove practice is beneficial since it can be set up to cut a right side then a left side then a right side then a left side, repeating as much as you like. Twenty final cuts can be done in a couple minutes and the symmetry is being built into the practice of cutting a bead—it's just a matter of turning left of right.

Tools used include gouges—tools with curved knife edges: the roughing gouge, shallow gouge, detail gouge and their many variations; a comparison of these reveals how similar they are and how the "specific" types have their own specific strengths. Not to be ignored, the family of chisels—tools with a planar knife edge: straight as in the most common bench chisel or skewed as is common in a turner's kit; knife edge in a straight line or curved; tool cross section rectangular, oval, round or trapezoidal (bedan) will be demonstrated, compared and contrasted. Lastly: one bevel or two? Which one is for you?
Michael Blankenship
Michael Blankenship is a completely blind wood turner. He became blind from a rare disease called AZOOR in 2003. He was a woodworker all of his life but never turned wood into bowls until after he became blind. Michael taught himself to turn wood by listening to videos.
Michael gets his wood to turn his unique and one of a kind bowls from urban logs or trees that would have ended up in landfills. He believes in recycling logs to make useful and beautiful bowls. Each item that he turns is one of a kind. Since he is blind each piece that he makes is unique. No two pieces look alike.  
Michael belongs to two woodturning clubs to help him learn new techniques. These clubs give him an opportunity to learn from other turners and try new styles of turning.  He learns ways to improve his skills. He tries new shapes and styles of bowls and other items. He is also a member of the national organization called AAW (American Association of Woodturners). 
Michael has been demonstrating for varies symposiums and clubs throughout the United States and Canada and Australia. He has been showing his technics and methods so that all turners despite their disabilities won't give up their love of turning as well as inspire others to start turning. 
Michael has been featured in two international magazines: Woodturning Design and Woodturning magazine UK.
Michael has been featured in two local publications: The State Journal Register and the Springfield's Own. He has also been on a PBS TV show called Illinois Stories.
Michael is featured in 3 galleries:
The Studio on 6th in Springfield, Illinois, Art4U in Springfield, Illinois, Turned Treasures in Belleville, Illinois
Demonstrations
3-Piece Hollow Christmas Ornament
Learn my techniques for making this 3 piece hollow Christmas ornament with finial. I will demonstrate how I cut and glue up the barrel stave blank which becomes the hollow globe of the ornament. I will include various methods of mounting techniques, a unique way of making a tenon for the finial, and a way to hollow the globe with a recess mounting.
Crock Rim-Style Bowl
A twice-turned bowl with a crock-style rim is a favorite gift, both decorative and useful. Learn how to make a simple bowl and use recess mounting for the rim and foot especially if you don't like tenons.   I will discuss the process of the first turning and demonstrate the process of the second turning. I will explain my finishing process. 
Loose Lidded Box
I will have some tricks to share about turning a box that can change a useful basic design to an elaborate gift.  This is a twice turned project. I will discuss the process of the first turning and demonstrate the process of the second turning. I will utilize the recess method of mounting on both box and lid. We will discuss my finishing methods that I find useful for pieces. 
Louis Boucher
An accomplished life-long woodworker, Louis retired from public service in 2013 to reacquaint himself with woodturning on a fulltime basis. He likes to share his passion by teaching, demonstrating,
and writing about woodturning, and he is an active member of three Canadian AAW chapters and a woodturning instructor for Lee Valley Tools. While focusing on ergonomics, efficiency, and safety, Louis is always looking for innovative ways to create utilitarian pieces using multiaxis techniques. Louis lives near Ottawa, Canada and can be reached at lbtourneur@gmail.com.
Demonstrations
Multiaxis bowl with handles
This project explores one of many creative avenues offered by multiaxis turning.  Comes a time in you woodturning journey where you want to stretch your skills and venture into the unknown.  This bowl is the perfect excuse to dive into this challenging and addictive habit to misplace the dead centered axis on your pieces.
Although this bowl is somewhat advanced, less experienced turners can tackle it with a little bit of guidance. Once you experience multiaxis turning, you will for sure challenge yourself for more.  This demo will open your mind and will bring you to the next level.  This project was featured in the February 2019 issue of the AAW magazine.
Multiaxis triangular lidded box
Most turners have already done many boxes and tried various tricks and applied numerous enhancements techniques on them. However, they are still round. Why not break such a convention and make them triangular, right on your lathe! This is your very own opportunity to venture into multiaxis turning. Once you have tamed the wobbling pieces on your lathe, you will ready to refresh your inventory with very unique pieces.
Brad Dinwiddie
Brad has been a woodturner for 20 years. Mostly self-taught, he also benefitted from attending AAW symposiums and local turning presentations, including Totally Turning. For more than 10 years he has been selling functional turned products at the Brattleboro Area Farmers' Market in Vermont, through galleries, open studios, and at select craft fairs. He now resides at the foot of Mount Mansfield and is a member of the Woodchuck Turners of Northern Vermont.
Brad's work focuses on products that can be used in the home. The items range from shaving brushes and shavers, bowls, platters, and pepper mills to an assortment of smaller goods, including utensils, tools, pens, and bottle stoppers. He enjoys knowing that his turnings have been bought by people from around the globe and exist on every continent except Antarctica. His first magazine article appeared in the November 2019 issue of Woodturning FUNdamentals published online by the AAW.
Demonstrations
Turning a Pepper Mill
Learn the steps for making a pepper mill, from a 3×3 blank to a working product. You will see several types of kits that are available on the market and learn how to select your wood. We will start with roughing out the blank, then drill the various holes while mounted on the lathe and part the blank in two. Once the blank is parted, we will show how to join the parts together again using calipers and a parting tool. Then the discussion will move to shape options, sanding methods, finishes, trouble shooting and answering any questions that arise along the way. Since the process can take longer than the allotted time, the mill's final shape and assembly will not be demonstrated, but will be included in the discussion.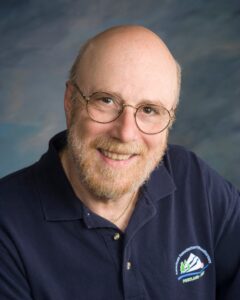 Kurt Hertzog
Woodturning since 2000, Kurt enjoys the continuum of woodturning from making his own turning tools to photographing his finished turnings. Demonstrating on all facets of woodturning, he particularly enjoys teaching tool sharpening, work holding, and advanced pen making.
Kurt has over 185 woodturning related articles internationally published since 2008. He is past President of the American Association of Woodturners, one of the three Council Members of the Pen Makers Guild, and past Chairman of the Rochester Woodworkers Society.
Demonstrations
Getting Published
Learn what techniques have been successful for Kurt and his experience of over 185 internationally published articles. You'll learn where to look to publish, pitching your ideas, working with the editor(s), illustrations/photo needs and techniques, tips and tricks to aid article preparation and processing, renumeration, new and other publishing outlets, more.
Art Liestman
Art Liestman has been making and selling turned objects for about 20 years. He particularly likes making whimsical objects and objects that do not appear to be made on the lathe. Art's work has been featured in numerous shows and exhibitions, in various magazine articles, and in several books. He has demonstrated at the AAW Woodturning symposium, the Utah Symposium, the French national woodturning symposium, and several regional symposia in North America. He regularly demonstrates and teaches for AAW chapters across North America and has taught longer courses at schools such as Arrowmont, and the Escoulen School.
Originally from Kansas, Art has lived in Coquitlam, British Columbia for many years. He is now retired from his career as a university Professor.
Demonstrations
The Lost Wood Process
I turn spindle blanks that are made up of three laminated layers.  After turning, the middle layer is removed and the two outer layers are rejoined to give a turned object that isn't round. More details can be found in my American Woodturner article "Beyond Round: The Lost Wood Process" (August 2012). This should be understandable and within the abilities of any of your members.
Therming
I discuss the construction of jigs and show how to use them to turn multiple curved surfaces on wood blanks.  This is a variation on multi axis turning in which the axis of rotation does not lie within the blank being turned. More details can be found in my American Woodturner article "Beyond Round: Therming" (April 2010). This should be understandable by all, but is more challenging and should only be attempted by the more experienced turners in your group.
The design and construction of teapots
This is largely a presentation of lots of images of wood teapots, together with discussion of various different approaches to construct them. This is intended to encourage members to think outside the box and to be inspired by the many approaches that woodturners have taken. 
Rudolph Lopez
Rudolph Lopez began his relationship with wood over 40 years ago as a craftsman of fine furniture and cabinetry. With an education in drafting and design and many years working as a professional photographer, the transition into woodturning has been a seamless flow into another creative endeavor.
"I have always had a love of nature and the natural beauty and inspiration it provides, and with that came my love of wood. I love everything about wood, rough or smooth it possesses a warm welcome feel. Wood has an unlimited potential for creativity but also flaws and faults, cracks, knots and other defects which sometimes makes it difficult to work with… this is my favorite kind of wood. I never cease to be amazed by the incredible amount of beauty to be found in it as I create a new turning. My goal as an artistic turner is to bring out this hidden beauty which God and nature has provided and enhance it to create something that invites the eye and beckons the touch. I prefer simple shapes with sensuous flowing lines that showcase and reflect the natural beauty of the wood, thus becoming something to treasure for years to come".
His energetic easy-going personality and his ability to explain woodturning techniques in a simple understandable manner has allowed Rudolph to share his skills and enthusiasm for woodturning along with his love of wood through teaching and demonstrating at symposiums, clubs, Arrowmont School of Arts and Crafts and John C. Campbell Folk School as well as his studio in Tampa, Fl.
Website: http://rudolphlopez.com/
Demonstrations
Thin Stem Natural Edge Goblet from a Limb
We will be turning a thin stem natural edge goblet from a green limb approximately 1-1⁄2″ – 2″ diameter. I will show attendees the simple techniques I use to easily turn a thin stem natural edge goblet from a green limb using mostly a 1/2″ or 5/8″ side ground bowl gouge. I will explain limb selection, pith orientation, different techniques used for stabilizing thin stems, the use and sharpening of Negative Rake scrapers and drying to help avoid cracking.
Natural Edge End-Grain Vase
We will be turning a natural edge end grain vase from a green log using a bowl gouge and the Rolly Munro Hollower. I will explain limb selection, pith orientation and drying to help avoid cracking. We will cover the differences of cutting end-grain verses side-grain and using different end-grain hollowing methods. We will use the Rolly Munro Hollowing tool and discuss it verses the bowl gouge, scrapers or a hook tool along with the use and sharpening of the negative rake scraper. I will demonstrate how light can be used to gauge thickness, reverse jamb chucking to undercut and hollow the foot, and sanding wet wood on and off of the lathe.
Square to round Bowls, Vases and Hollow Forms
I will explain and demonstrate the process I use to create a bowl or vase, which is square on top and tapers to round at the bottom. Starting with a square or rectangular blank that has been prepared on a bandsaw to taper the sides, the remaining exterior corners will be turned leaving the four tapered sides previously cut on the band saw. Then the interior of the bowl or vase will be turned into the square top. The basics of bevel-supported cuts along with two of the most important fundamentals of turning—sharp tools and good tool control will be emphasized. I will demonstrate how and why this along with lathe speed affects how efficiently and cleanly interrupted edges can be turned safely. Techniques for sanding and/or embellishing the different surfaces of the forms will also be discussed. I will show a variety of ways blanks can be cut on the band saw which will start you thinking about how many different design possibilities there are for square to round bowls, vases and hollow forms. Attendees will learn the process I use to set-up and draw the layout of a design on the blank and how it is cut on the band saw and then oriented on the lathe to be turned. This demonstration will provide attendees with a several new creative ideas and open up many new design possibilities.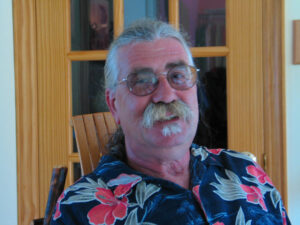 Paul Petrie
I began turning spindles for use in my building business and overall woodworking. Vessels became an interest. Reading and contacts led me further down this rabbit hole. I am very lucky to be in a time of great change in woodturning. My friendship with Bin Pho changed my outlook greatly. It opened up areas for me outside of round and brown. With the thought of inlay I developed a router jig I use. This also led toward the use of Mother of Pearl and Abalone shell inlay for color and effect.
Demonstrations
Enhancing turnings with a Router
We will be working with a router w/jig I constructed for use on lathe objects. I developed this for routing recesses, windows, for inlay as well as piercing. It has developed to include coves and reeding as well. We will look at the construction, purpose of design, finally the application.
Derek Weidman
Derek Weidman was born in 1982, and has been exploring lathe-based sculpture since 2004. His approach involves multi-axis turning as the foundation of his work. By using the unique shaping processes of turning, Derek has created a descriptive visual language that only the lathe can speak. This carving process creates novel representations of a wide range of subjects, from those based on human anatomy to various animal forms.  Derek works from a basic question, "What would this look like if rendered through the lens of a wood lathe?,"" and even with the most rigorous naturalism, an honest abstraction takes place, and for each new subject that question gets answered. So from human heads to rhinos, mandrills to birds, each idea being captured in a way it has not been expressed before.
"Here is an analogy: say if I were to draw a baboon, describing its features with a great deal of realism with my right hand would be relatively simple, but now if I were to draw a baboon with my left hand, some sacrifices would be made due to the limitations my left hand has. I would describe or capture the essence of the baboon differently with each hand. Now if we take this analogy one step further, say if I were to try and 'draw' a baboon with the lathe, the results would be much different, due to how the lathe works…"(From 2010 Profile in Woodturning magazine).
Demonstrations
Turn any multi-axis animal (different every time)
The audience can pick any animal they can think of, and after a consensus on most desired animal to be witnessed being created is made, I go about using the lathe to carve an animal on the fly, with almost pure multi-axis processes, and a few cuts of an arbortech! (x3)
Turn a Human Head
Here we will use the lathe to create a human bust, if you are looking for something different to turn, then look no farther for a new challenge! Due to the difficulty of this turning, there are some tips and tricks to sculpting on the lathe that I go over in this demo, that primarily focus on prep work before you start turning.
Swimming fish and flying birds, decorating vessels
A process by using more traditional turning to assist in adding novel decorations to bowls or vessels. Expect some pyrography and power carving to end the demo. This demo uses traditional turned elements that are single axis but still sculpturally minded.
Hans Weissflog
Hans has been a professional woodturner since 1983. With an education as a Mechanical Engineer, Interior Designer, and a woodturner, his creative woodturnings feature that "how did he do that?" puzzles. His work is in fine collections around the world.
Demonstrations
Drunken Box
It is a box that rolls in 2 directions, a sphericon. In the demo Hans shows how to turn this shape
and how to make the chucks that he needs.
Standing Oval Box
A very interesting shape, developed step by step, including the chucks.
Pierced Box
A box with a pierced through lid. Hans will also explain how to make the out of center chuck.