Our 2019 featured presenters were:
Richard Findley | Keith Gotschall
|

Kurt Hertzog |
Joe Larese | Glenn Lucas

|

Dave Lutzkanin
Harvey Meyer | Willie Simmons | Ted Sokolowski | Bruce Trojan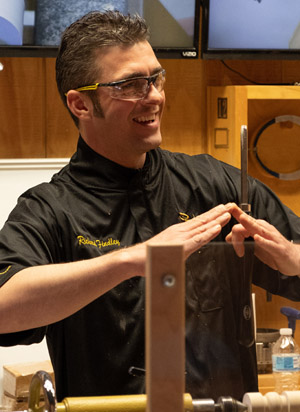 Richard Findley

Richard is a production turner based in Leicestershire in the UK. His background is in woodworking, coming from a long line of professional woodworkers, going back at least 5 generations.

It is the variety of work that he enjoys, undertaking commissions from one off prototypes to large production runs, turning for furniture makers, restorers, architects, designers and joiners. His work is mainly based in the UK, but his growing reputation for making the highest quality turned work has earned him commissions for items that have gone to the US, Canada and Australia.

Richard is a well known and popular demonstrator, having written more than 100 articles for the UK Woodturning Magazine over the last eight years and having demonstrated all over the UK, Ireland and in the USA.

Known best as a spindle production turner, the demos you will see at this year's Totally Turning event will take you from the basics of spindle turning including how to properly use a skew and produce multiple copies of a spindle, through to more advanced techniques including cutting flutes, carving a twist, turning long thin work and box making.

Demonstrations

Spindle turning with flutes
Richard will begin by demonstrating the basics of spindle turning, looking at the tools, including the skew, and how to form the necessary shapes, and how to do this repeatedly over a batch of items. Once turned he will show how to set up a router in a home-made jig to cut flutes along the spindle.

Spindle turning with a twist
Richard will turn a spindle, describing the techniques of a spindle production turner along the way. With the spindle turned he will demonstrate how to carve a barley twist along a section of the spindle.

Walking stick with off-set handle
Richard will demonstrate the techniques of turning long thin spindles, supporting the work by hand as the stick progresses. He will then turn a handle on multiple centres to produce an attractive and ergonomic handle for the stick.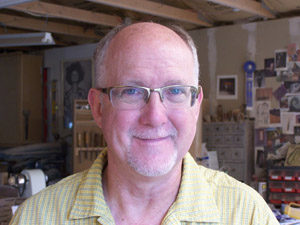 Keith Gotschall
Keith Gotschall has been involved in working with wood since a very early age, even before leaving high school. Over the years he has worked as a cabinet maker, furniture designer/maker, carpenter, graphic artist, stone sculptor and wood turner. He has demonstrated at national symposiums, internationally, and at scores of clubs around the US. He is noted for clear descriptions of his traditional turning technique.
With his background in fine art, and a love of the truly utilitarian, Keith's work can be noted for it's clean lines, smooth curves and tight detail. Sometimes whimsical, often classical, Keith enjoys working in a broad oeuvre and is hard to pigeonhole.
Demonstrations
Winged bowl
In this demo I will be turning a spindle, splitting it in half and re-turning one half into a bowl. As I go along I will explain and demonstrate the use of all the basic tools needed for spindle turning and will demonstrate straight cuts, beads and coves. I will then make a shape using those same shapes on a larger scale, explaining the need for proper technique and direction to cut the wood efficiently. Once split it becomes very apparent that there really is no difference in spindle turning vs. bowl turning.
Participants will learn all the basic cuts in woodturning. Straight cuts, beads, coves, peeling cuts, parting cuts, cutting through uneven surfaces and bowl hollowing will all be demonstrated. Cutting correctly through the grain will also be underscored. Use of the 4 jaw chuck will be shown in both contraction and expansion modes.
3 leg stool
In this demo I lay out the basic stool seat and show how to drill at the appropriate angles. I then turn the seat using a 4 jaw chuck. I then show how to lay out a leg using the minimum of measuring tools and explain how I go about replication. Demonstrating beads, coves and straight cuts to make a simple pattern, I then show how easily it can be replicated quickly and accurately.
The audience will learn elements of design that will make replicating the legs of the stool very easy. Discussion of design will also show how to avoid common pitfalls, and ways around possible flaws. Techniques shown are simple, but effective in both spindle turning and bowl turning. Discussion with the audience will cover critique, furniture styles, possible options for further exploration and wood selection.
Lidded bowl
Key points in this demo will be wood selection, steps necessary for success, technique and design. The demo will cover the use of the 4 jaw chuck in contraction and expansion modes. Proper tool use and design considerations will also be covered. The bowl will be flat bottomed, and decorating the base and interior of lid will be shown, making beads etc. in a cross grain orientation. Design considerations will explain the methods of work, and options will be discussed. Spindle and bowl gouges, scrapers and measuring devices will all be covered.
Attendees will learn how to use the 4 jaw chuck to great advantage, both in contraction and expansion modes. How to cut through the grain correctly will be a focus of this demo. Correct tool use will demonstrate how easily shapes may be produced, making crisp detail that needs a minimum of sanding. Efficient gouge use, as well as the use of home-modified scrapers will be shown. They will also see how the design is informed by grain direction, and how that plays an important part in overall feel of the piece.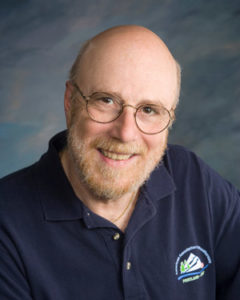 Kurt Hertzog
A professional woodturner, demonstrator and teacher, Kurt Hertzog enjoys the continuum of woodturning from making his own turning tools to photographing his finished turnings. Kurt is a regular feature columnist for both Woodturning Design and Woodturning Magazines. Kurt is the President of the American Association of Woodturners, one of the four Council Members of the Pen Makers Guild, and past Chair of the Rochester Woodworkers Society. His work has been featured in the American Association of Woodturners "Rounding The Corners" Exhibit and published in Woodturning Design, American Woodturner, Woodturning, Pen World, and Stylus magazines.
Demonstrations
Sharpening Everything in the Shop
Learn the absolute simplest way to put the perfect and easily repeated edge on your turnings tools. Simple setups, easily and quickly done, repeatable time after time. Also learn how to sharpen most of the other cutting edges in the workshop ranging from twist drills to plane irons and nearly everything in between.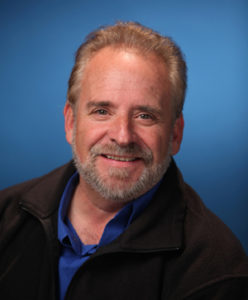 Joe Larese
Joe Larese lives in the Hudson Valley region of New York and is a member of the AAW, Kaatskill Woodturners and The Nutmeg Woodturners League in Connecticut.
He has taught at SUNY Purchase's woodturning program and is currently an instructor at the Brookfield Craft Center, teaching a wide range of techniques in spindle turning, box making and faceplate turning.
Joe has written for Fine Woodworking and is a contributor to the AAW's journal The American Woodturner. Articles include "Guide to Gouges", "Avoiding Spiral Catches" and "Finial Fundamentals."
His website is: joelarese.com
Demonstrations
Making fine finials with basic skills.
Joe's turning method is fun and intuitive, and while the finished finial has complex shapes, the cuts used to create them are basic.
A cone shape is established, rough diameters are blocked in, and practice cuts are made. The tip of the finial is created first, then sanded and finished before making additional cuts. The next portion is blocked out, cut, sanded and finished and the process continues down the length of the blank.
Joe also shows how he sharpens and hones the spindle gouge and skew and shares his chucking strategies, including a method of using standard jaws to firmly hold pen blank stock so finials can be made from exotic but reasonably priced materials.
Making a lidded box
Making a lidded box requires a number of accurate cuts, and Joe's presentation breaks down the process, stressing what steps are important.
The lid is parted from the base and held firmly by a 4 jaw chuck. A simple and very effective method for hollowing is made and a straight walled section of the lid is cut. This straight section establishes the fit of the lid and is the most important element of a great box. The process gets surprisingly easy from these initial cuts.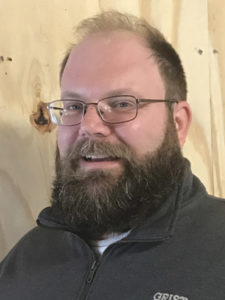 Dave Lutzkanin
Primarily a self-taught turner, Dave Lutzkanin has been turning for about 15 years. What started out small has grown into a business, doing craft shows as Windy Hill Woodturning.

A full time mathematics teacher at Wyalusing Valley HS in Wyalusing , PA, Dave is enthusiastically looking forward to retirement, so that he can work more shows with his wife, Elaine Nichols. He credits her eye for making the booth and the products look fantastic!
A member of the Endless Mountains Turners, an AAW chapter, Dave is very proud of the "turning day" program that he began at his school. This program was featured in a past issue of American Woodturner.
Dave's demonstrations are geared for the beginner and intermediate turner, or for those interested in doing their first craft shows. When not turning in his shop, Dave outdoors.
Demonstrations
So you want to do craft shows?
Part 1
This demo will show products and production techniques I employ in producing items for sale.
The ubiquitous and rudimentary handle will be discussed and turned for a pizza cutter. How to change things up quickly, easily and on the fly. Other items shown will be a shaving bowl and brush.
A discussion on booth layout, display, marketing, and other craft show issues will be addressed.
Part 2
An extension of "part one's" demo will include a turned bottle opener, bottle stopper, and snack bowl. The bowl will use the recess method of stock mounting.
Various craft show topics will be discussed.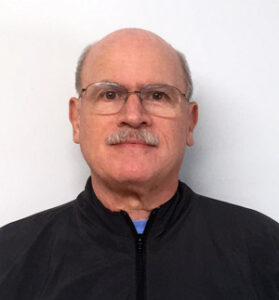 Harvey Meyer
Originally from Brooklyn, NY, and now residing in the Atlanta, GA area, I'm retired from a 43+ year career as a telecommunications engineer. I've been a woodworker for most of my life. After building furniture for many years, I started woodturning in 2000. I've turned many types of forms and objects including bowls, platters, hollow vessels, goblets, boxes, pepper mills, wine bottle stoppers, pens, etc., but my main focus is on hollow vessels. I also like to embellish my turnings by piercing, burning, coloring, carving, and texturing. For the last six years, I've been focused almost exclusively on the "basket illusion", where a turned piece attempts to resemble woven basketry. I enjoy demonstrating at woodturning clubs and symposia, as well as teaching. I work in my studio located in the basement of my home in Dunwoody, GA. I'm an active member of the Georgia Association of Woodturners, Atlanta Woodturners Guild, and the American Association of Woodturners. My personal website is www.harveymeyer.com
Demonstrations
Basket Illusion Part 1:
In part 1 of the demo, I'll start out by explaining the overall process. Then I'll show how I design the "woven" pattern using polar graph paper. We'll go over some examples and photos and also talk about where to find inspiration for patterns. Next, I'll turn a small dish/platter, about 7″ diameter. While turning the small dish, I cover both sides with 1/8″ beads from rim to center. I'll explain the beading tool and how it can be used to get perfect beads every time. Then I'll show 2 ways to quickly burn the valleys between the beads. After that is complete, we'll reverse the piece to remove most of the tenon, and add a few more beads to the back of the dish.
Basket Illusion Part 2:
We'll begin part 2 using the dish turned in part 1. I will show how to index the piece using my homemade index wheels in order to divide the platter into as many segments needed for the pattern I'm using. In this demo, 60 or 72 segments are required. Then I'll start burning the radial lines over each bead. Normally this takes many hours, but I'll only do a small portion to show the technique. I'll then switch to the rim of the dish and demonstrate how I burn a weave pattern around the rim. We'll only do a small portion of the rim. Then I'll switch to a prepared piece that has all of the burning finished and I'll show how I dye the "woven" pattern into the wood. The dying/coloring phase will only be partly completed as it also takes many hours for completion. Finally, I'll discuss how to finish the piece and fix the colors.
Read the Harvey's article, Basket Illusion – Demystified, that appeared in AAW in 2019.
Square Platter with Beaded Dome Center
In this demo I'll turn a square platter. First, I'll ensure the blank is perfectly square and then I'll find the exact center. I'll mount the blank and concentrate on the back of the platter. I'll define a tenon and then shape the back of the platter making sure to have a pleasing convex profile. Then I'll turn it around, holding by the tenon, to turn the front side. I'll work from the corners toward the center, being careful to keep all 10 fingers on my hands. I'll strive to match the profile that I turned on the back. As I get near the center, I'll turn a small dome and then cut beads on the surface of the dome. When the front side is completed, I'll reverse once again to remove the tenon and complete the back.
Willie Simmons
Willie is a retired and now turning full time. Started 38 years ago while working with his father repairing and refinishing antique furniture. Stared as self taught and soon realized he was missing good instruction. Joined AAW and the local turning club as well as taking week classes at Arrowmont. Specializing in spindle architectural work, he also spends weekends in the fall traveling along the east coast doing craft/art Shows.
Demonstrations
Stools with woven seats.
Will demonstrate the turning on parts to assemble for a footstool. After assembling stool will explain a shaker tape, split reed, fiber rush, and a danish cord seat.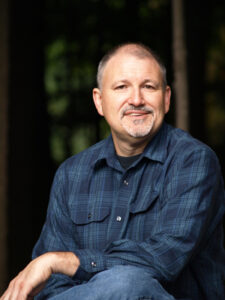 Ted Sokolowski
I graduated from the School of Visual Arts with a BFA in Illustration and freelanced as an illustrator for 16 years before starting a fulltime woodturning career in 2000. And so, over the past 19 years, I have interwoven my formal art training with turning.
The repetition of turning the same curves within a production environment has allowed me to streamline my sense of design in woodturning. I truly believe that woodturning is not a facet of woodworking but another form of three dimensional art, such as pottery, sculpture or glass blowing.
I'm a firm believer that truly "seeing" and not just looking, while at the lathe, makes all the difference in creating successful pieces. This is my focus whenever I have the chance to demonstrate.
http://www.sokolowskistudios.com
Demonstrations
Brilliant Finishes
Key Point covered:
-What creates a high gloss finish?
-How to prepare the surface for a finish.
-How to apply the final finish.
-How to easily find blemishes for repair.
-Repair tricks.
Featured finishes: Friction polish and CA glue finish.
What attendees will learn:
This class is intended for beginners who struggle with a fine finish. I will demonstrate how and why to use the finesse scrapers to create a ripple free foundation. A great finish is not found in a can but in preparing a solid foundation so that any finish used will be spectacular. I will cover in detail how to prepare this surface, filling and repairing surface blemishes as they appear.
Sanding techniques don't need to be labor intensive, I will work through the grits in a sensible manner and show what to look for to create a surface that begs to be touched. The final finish is just icing on the cake!
Why they should attend?
Nothing says professional or amateur like your finish. If you're struggling with this final step, this class is for you. Any technique in finishing is worthless if the details are kept a secret. All will be revealed, explained in detail and fully illustrated. I will be finishing small projects on the lathe.
Metal Inlay Techniques
Key Point covered:
-How to prepare the surface for embellishment.
-What is the correct mesh size to use for different metal powders?
-Why is it so important to know about the CPS of super glues?
-How to disguise cracks and create curves with movement and depth.
-Carving techniques with a rotary carving tool and details on how to control the cut.
-Inlaying the metal and removing the excess with turning tools.
What attendees will learn:
Attendees will learn how to successfully inlay metal powder. I will focus on how to disguise cracks or voids in wood and how to create visual interest by carving pleasing designs.
Why they should attend?
We have all worked with wood and at some point have discovered blemishes that detract from the piece. Now you have the option of embellishing that distraction and creating a pleasing focal point through metal inlay. I will be inlaying a spindle oriented project with surface checks and / or voids.
Basic Metal Spinning Techniques
Key points covered:
How to set up any wood turning lathe (even a Jet Mini Lathe) for Metal spinning
How to make your own metal spinning tools, mandrels and follower blocks
How to metal spin aluminum and pewter blanks into candle cups and bases
What attendees will learn:
Attendees will learn the basics of metal spinning and how to embellish woodturning with metal accents.
Why they should attend?
Metal spinning on a lathe has been around for centuries. If you like the combination of metal and wood, adding metal spinning to your repertoire of skills at the lathe will give you a creative edge by opening up unique design opportunities. Commercially available hardware is limited, but with metal spinning you can create signature wood/metal pieces. I will be spinning pewter candle cups and bases during the demo.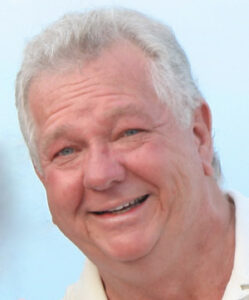 Bruce Trojan
Bruce Trojan has been immersed in the arts for much of his life. A graduate of the Eastman School of Music, Bruce developed a successful career as a music educator, professional trumpet player, published composer, and recording artist. Upon his retirement from teaching, Bruce turned his focus toward creative and artistic woodworking.

His work has been recognized nationally with a Niche Magazine Award in Woodworking (1999) and a Best in Show Award for the Chapter Collaborative Challenge at the American Association of Woodturners Symposium in Minneapolis, MN (2011). He was lead designer/project manager for that project. Bruce's piece "Badda Bubinga", is featured on the back cover of the American Woodturner magazine (2016), and he was featured in Life in the Finger Lakes magazine (2017). Multiple works of his have been chosen as Cover Photo for the World of Woodturners website.
Bruce Trojan's work has been displayed and sold through the Dunn Gallery in Kapa'au, HI, and Craft Company No. 6 in Rochester, NY. His website is bruce trojan.com.
Demonstration
Off Center Face Turning through Turning an Off-Center Platter
This demonstration will instruct the steps involved in turning a platter where the bowl of the platter is located off center of the original turning axis. Along with the demo, there will be a slide presentation on the entire process. There will also be a discussion about other design possibilities using this technique. The demonstration is targeted toward intermediate and beginner turners who want to learn about off center face turning. All skill levels are welcome.